Other than having amazing history as well as lovely sights and attractions, London also has some great ice cream parlors. These are the places wherein you will want to indulge in some mouth watering sweet and cold relishes. The changing and experimenting flavor will never fail to surprise you. Well, the surprise will surely be a good one. Following are some of the places in London that serves among the best ice creams in the city, and if you are in London, you must certainly visit them.
Gelupo:
Gelupo is among the most famous names when it comes to delicious ice creams, and this name is surely recommended. The melon sorbet served by them with the mild hint of jasmine and cinnamon will take you in a different world altogether. It is damn tasty, refreshing and light that you will hardly feel like you have eaten a scoop of ice cream. This one is hard to beat in London and is located at 7 Archer Street in Piccadilly Circus. Other than the sorbet, you can also try some cherry and sambuca, some blood orange and come black pepper and ricotta chocolate.
Chin Chin Laboratories: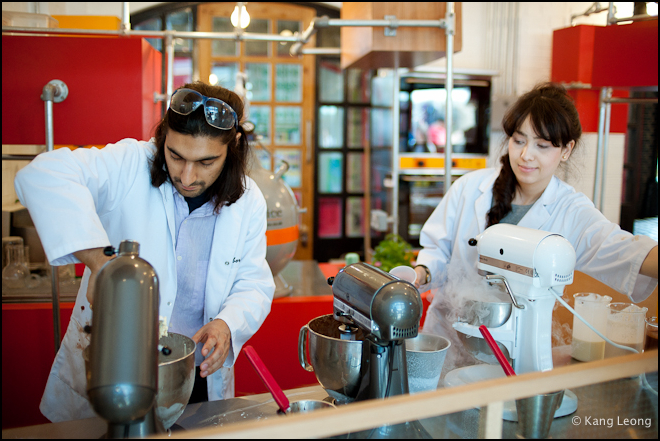 The chefs at Chin Chin Laboratories make the ice cream parlor look like a science lab, and they make use of liquid nitrogen in order to freeze the ice cream. Valrhona chocolate and Pondicherry vanilla are the two flavors that are always available along with changing toppings sauce or flavors. You can try the smooth and rich vanilla with heather honeycomb toppings. You will not forget this lovely ice cream experience for a long time. This lab or rather parlor is located under the bridge at 49-50 Camden Lock Place. Other flavors that you can try are Choco chip and pineapple.
Shake Shake:
Yes, it serves burgers, but what is the best part about this place is the frozen custard that they serve heavier and richer than of gelato. You can avail flavors such as chocolate, vanilla or the flavor of the day that keeps upgrading or changing. You can try the chocolate ice cream also known as a single union shack, and it will not disappoint your sweet tooth for sure. This place is situated in Covent Garden in the 24 Market building; you can find burgers other than ice creams, and you can try the blackberry buttermilk flavors.
Sardo Cucina:
This place has been opened as the outcome or with influence of restaurant Sardo in Fitzrovia and were primarily a café. However, just like shake-shake, you must taste the frozen custard in this place with vanilla and it will soothe you with a rich taste of custard. You will surely visit this place more than once, especially for the custard and is located in Fitzrovia's 1123 Whitefield Street. You can also try the cakes and sandwiches or this place also with its Tiramisu.
Paul A Young:
What can be better than the top most chocolatier to taste a chocolate ice cream?? Only the Royal Exchange Paul A Young and the Camden Passage shops sell ice creams. You can find tubs of scooping desert waiting to be tasted in the freezer. You must try the chocolate sorbet of this place if you are a  big chocolate lover, but then who isn't a chocolate lover?? The velvety texture of this amazing sorbet will transport you to a different place and time. This chocolate wonder is located at 20 The Royal Exchange, 33 Camden Passage, Bank, Islington. You can try chocolate and more chocolate in this place.
Gelateria 3Bis:
How can there not be an Italian Gelateria in Borough Market?? If you want something with Rimini roots, then 3Bis is the place for you. You can avail three flavors or two in two smaller sizes along with the option of liquid chocolate and some wafer in the base of your ice cream cup. You can also try the smooth and velvety mascarpone with figs or coconut bounty flavor. However, the latter one feels a little gimmicky with chocolate and coconut mashed in the ice cream. This place is located at the 4 Park Street in SE1, and you can also try some drinks and cakes when here.
Scoop:
The Scoop Covent Garden store is known to serve among the best sweet and cold relishes in London. This one is one of the front runners when it comes to delicious and yet light ice creams. You can avail ice creams at affordable rates here; however affordable rates do not mean that the quality is compromised with. It is located at 16 Old Brompton Road, South Kensington, 53 Brewer Street, Soho and also at 40 Short's Gardens in Covent Garden. You can also try the churros, crepes, and waffles here.
Other places that did not make it to the list and yet is a must visit is Ruby Violet, Oddono's, Black Vanilla, Amorino, Tesoro, La Gelateria and Freggo.
Something else that London is famous for is its hotels. One of the best and most sort after hotels in London is the BW Premier Park Grand London Kensington. This is a four-star luxury hotel in London that is furnished with all the luxuries and comforts that will make a guest feel at his/her best. All their rooms are designed to provide you with the comfort with pastel colors and mood lighting. You be provided with bathrobes, bathroom televisions in the suites, free broadband internet facility along with interactive television and much more.
This property consists of a fitness room, conference facilities, restaurants, a bar, refreshment lounge as well as comfortably sized public areas.
Following are the type of rooms available at this hotel: Club double room, superior double room, deluxe double room, deluxe twin room and many more. All of these rooms are designed to house two people.